Welcome to Bundaberg Magazine
Welcome to Bundaberg Magazine issue one was released in August 2023, with 10,000 copies printed and being distributed to locations around; Bundaberg, Gin Gin, Woodgate, Apple Tree Creek, Childers and everywhere in between over the next 12 months. Read the digital version here.
If you would like to stock the magazine at your business reach out to the team to organise a pick up or delivery.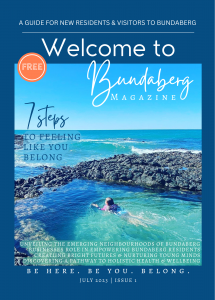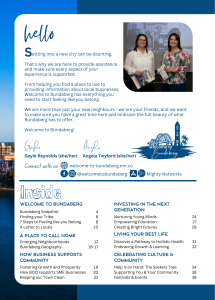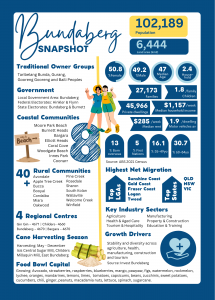 Advertising Opportunities in Welcome to Bundaberg Magazine Issue One
Businesses and service providers may include a printed flyer into issue one, inserted prior to each circulation. Issue 2 bookings will open May 2024.
Insert Specifications:
Full distribution run or specific targeted distribution runs available
Need your insert designed and printed? Talk to us!
Circulation Dates - Issue one
Distribution Circulation- Issue one
Issue Two - Due Dates and Specifications
Printed in July 2024, Advertising opportunities now open. 
Specifications:
10,000 Annual A5 Print Magazine
Half Page Adverts: 138 x 95mm
Full Page Adverts: 126mm x 189mm
Full Page Editorials: 400 words
Need your advert designed? Talk to us!